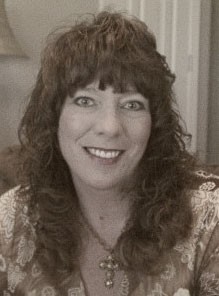 Y
es, it is true, my name is Jill — hence the company name Jill Of All Trades® — which also aptly fits my skills and history, plus it is pretty darn memorable too. ;-)
In 1999, I departed my position, after 10 years, as a Engineering Analyst with GTE Airfone (the ones who pioneered putting phones on airplanes) to pursue my own Engineering/Technology Consulting Firm and have not looked back. I can not believe that I have been developing Web sites for over 20 years now and still find it fascinating on a daily basis. When you think back to the old dial up modem connections (I can still hear those tones in my head), DOS prompts and the days when Ask Jeeves, AOL and Compuserve ruled the Internet... well, we have come a long way.
Ever since leaving the Air Force in the early 80's (I used to work on all of the Flight Instrument Systems and then also cross-trained into Auto-Pilot Systems), I knew that if I didn't work hard for what I wanted, I just wasn't going to get it. So, I've done just that which has allowed me to move out of the "hustle and bustle" of what is the Chicagoland area, to Northern Mississippi where I am now "out in the country". I am enjoying an all around more pleasant pace of life with beautiful scenery.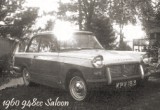 I have my cute white house on acreage on a small lake and am happy to finally have a 2 car garage so
my 1960 right hand drive Triumph Herald 948cc
, which I shipped back from England when I was stationed there, does not have to be put into storage. It is a beautiful car and it even surprises me that I have managed to take care of it now for over 35 years. I've done everything from rebuild the carb to replace the entire fuel system and basically only work on things when they stop working. Cause that old saying of "If it ain't broken, don't fix it", really does apply to this car.
I have worked with hundreds upon hundreds of clients throughout the years and I look forward to helping even more in the future.
At Your Service,

To sum it up in Resumé format:
Internet Experience
-
March 1998 to present
Owner of "Jill Of All Trades®" which, among other services, provides
Web Design, Maintenance and Marketing
Services to establish and maintain a Web Presence for
individuals, small businesses and corporations
who want to be successful on the Web - and are serious about their online success. Requires knowledge base of HTML, CSS, JAVA, PHP, CGI, Server Structure, E-Commerce, FTP, Graphics, Animations, Web Presence Marketing and "Web Trends" in general.
Engineering Experience
-
April 1990 to May 1999
GTE Airfone, Inc. Oak Brook, IL
Position: Configuration Analyst
Manage and administer the entire GTE Airfone Engineering Change Order System, which includes chairing the Configuration Control Board and Engineering Review Board, scheduling, tracking and processing all change/release activity, including the supervision of the Clerical Staff in the subsequent distribution and dissemination process. Act as liaison between GTE Airfone Configuration Data Management and all Vendors/Manufacturers and Customer Airlines to insure efficient communication and implementation of Engineering Change Notifications and Data Transmittals. Also provide technical support and guidance to all disciplines of Engineering and Operations by analyzing all phases of preparation, release and subsequent revisions to every GTE Airfone Air and Ground Product, Document, Drawing and Aircraft Installation, from inception through obsolescence. Solely responsible for the creation and implementation of Software Configuration Management procedures and practices to effectively manage the configuration and release of the Digital Airborne System Software. Recipient of 2 Employee Excellence Awards, 3 Employee Quality Awards, 6 Team Excellence Awards, 4 Team Achievement Awards, and over 30 Thank-You Awards.
Engineering Experience - December 1986 to February 1990
Aeronetics, Inc. Carol Stream, IL
Position: Specifications Engineer
Solely responsible for incorporating applicable Federal Aviation Administration and Civil Aviation Authority Technical Standard Orders and Specifications for the entire Commercial and Military Product Line, which included writing test procedures, conducting prototype testing for certification, compiling completed test reports and maintaining all modification updates. Developed, implemented and managed computerized tracking of the Engineering Change Order/Modification System and Part Number/Drawing Number Systems. Engineering consultant for the writing and editing of Technical Service Manuals. Continued support for position held before promotion. Four time recipient of the "Engineer of the Month" Award and 3 Quality Awards.
Engineering Experience - July 1984 to December 1986
Aeronetics, Inc. Elk Grove Village, IL
Position: Engineering Technician
Build prototype electronic/electro-mechanical navigational instruments to insure proper design and dimensioning, redesigning to correct specifications where applicable. Designed and built fully automated system for certification testing of the entire product line of Military Gyroscopes. Responsible for entire inventory of test equipment to include designing, building, troubleshooting, general maintenance and controlling all associated documentation. Recipient of 2 Quality Awards.
July 1980 - July 1984
United States Air Force
Inspect, repair, troubleshoot, overhaul and modify electronic and electro-mechanical instruments and instrument systems, components and test equipment, both in-shop and on the flight line.